Natural calamities have struck various parts of the globe as of late and it left thousands of people displaced and needing help in even the most basic of services. Many homes have either been flooded or crumbled into the ground as they can't withstand the force of Mother Nature's wrath. It comes as no surprise that many supposedly charities came popping up soon after these tragedies in the guise that they are collecting donations to help the victims move on from these disasters. Meanwhile, actual charities suffer.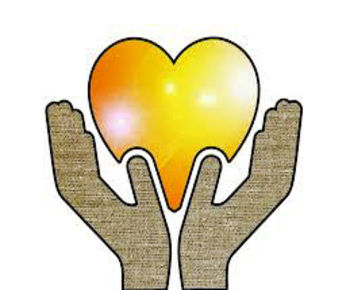 Giving isn't the issue here but the fact that these people or organizations had to use the misery and pain of other people to make money is simply just unacceptable. Actual people are suffering but they can still take advantage of this situation to make money. It's a good thing that a few have been identified and are no longer allowed to use charity giving to disaster victims as an excuse for taking cash from strangers.
Seven shops have stopped marketing themselves as charity outlets after it was discovered they were not registered, a report from the Charities Regulator reveals.

The report also revealed that one charity shop owner had been prosecuted and three had ceased trading.

The seven shops which changed their signage to comply with the Charities Act 2009 were Munster Furniture Shop, Waterford; Sana, Galway; Christina's Creations, Laois; Good Cause Way, Dublin; the former charity shop, Co Cavan; Share 2 Second Hand, Mayo; and the former Bandon Ataxia, Cork.

The report said the Second Chance Boutique, Co Mayo, the Charity Boutique, Kildare and the Carrick-on-Suir River Rescue, Tipperary, had closed following the receipt of letters from the regulator.
(Via: https://www.irishtimes.com/news/ireland/irish-news/seven-shops-forced-to-stop-calling-themselves-charities-1.3232446)
Organizations can't just easily ask for donations without qualifying first to certain guidelines. This regulation has been put in effect in order to protect the public from scrupulous individuals posing as charity outlets. We continue to battle the elements each year and it seems that they only keep on getting stronger as the days pass by. Families are continuously displaced and we are not even including here manmade disasters and political/religious wars that have brought down entire nations into shambles. The presence of charities makes a whole lot of difference in disaster relief and recovery and enable the affective people to bounce back faster.
Scam artists use a host of tactics--bogus websites, emails, social media accounts and fake crowdfunding campaigns--to capitalize on Americans' generosity after major crises.

The Justice Department's National Center for Disaster Fraud (NCDF), which was established to crack down on scams following Hurricane Katrina, released a statement on Wednesday warning of post-Harvey charity fraud.

"Unfortunately, criminals can exploit disasters, such as Hurricane Harvey, for their own gain by sending fraudulent communications through email or social media and by creating phony websites designed to solicit contributions," the statement said. Attorneys General in Colorado, Ohio and Arizona have also sent similar warnings.
(Via: http://money.cnn.com/2017/08/30/news/harvey-charity-fraud/index.html)
While authorities were able to close down some of these deceptive charity outlets, there are actually many more scattered all over the web. They have developed a tactic on how they can easily fool people into giving them donations by setting up fake websites months before disasters are expected to hit, come hurricane season in the US. That way, they can already tap the public for support using the names of those expected hurricanes to hit the country. And we are not talking about petty donations here but of thousands in dollars given to these fictitious charities that were discovered in the wake of Hurricane Katrina in years past.
If you really want to help out in times of need, better be sure and share your blessings to known charities that have really devoted their time and existence to public service and in helping the needy. You can be sure your money gets to its intended recipients and you are not tricked into a scam by crafty criminals out to get your money.
The article Eradicating Fraudulent Charities is courtesy of Newinfluencers.com
source
https://www.newinfluencers.com/eradicating-fraudulent-charities/